I can't even begin to tell you how many emails I have recieved promising my readers "awesome weight loss" or "a whole new perspective on getting healthy". It's friggen comical.
Every mother trucking television show this morning revolved around getting organized, losing weight, quitting smoking, etc.
Let's start small. (stop me if you've heard that before-no wait, don't. I won't have a post if you do.)
Let's each give ourselves one, ACHIEVABLE goal, like not killing your in-laws or contracting the ebola virus. I feel like these are much more achievable. One more so than the other.
The ebola virus may be a great diet, though!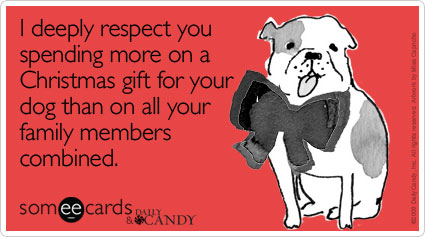 I do like the idea of eating healthy, and I love working out. I am always waiting for the people who sign up for the gym january 1st to give up and give me my treadmill back rooting for the gym newbies to succeed in their journey toward health.
I actually want EVERYONE in the US (and across the world, but for this purpose, the US) to be healthy, and I'll tell you why. We lag in math and science, industry and healthcare, and we give away more jobs than we produce, but I feel like we could DOMINATE being healthy the same way we dominate teen pregnancy, shitty politicians, and crappy reality television shows where 15 women achieve the highest level of desperation by throwing themselves at one man who likely won't marry them anyway!
WE CREATED JACK LALANE AND HIS JUICER!! YOU HEAR ME?!?! WE GOT THIS, AMERICA!! We're going to have to convince people that not EVERYTHING has to be fried. We might have to detain Paula Deen and brainwash her. I'll bring the broccoli, you bring the electro-shock equipment. (*disclaimer-I don't really want to administer EST to Paula Deen, just feed her broccoli and take away her butter and oil-pronounced "owwwl".)
Just make good for you taste good and you'll eat it. It's really that simple. It's the same with exercise. Find something you LIKE to do and do that. Do you REALLY like window shopping?  Great. Walk quickly down your sidewalks/in your mall, and carry a HEAVY (15lbs+) bag. You will need strength training, but it doesn't take long, and you'll love the results.
Here is a meal to get you ready.
This is a DELICIOUS shaved salad.
I really believe that if you can basically eat salad with a spoon, it's a lot more appetizing. I don't know why, but it's true. You don't have to hand slice it either. Just do it in the food pro with the slicing blade attachment. BTW, if you don't have a food processor, you don't need the biggest, baddest, most expensive model. My aunt has a Hamilton Beach that was around $60, and it's really pretty good.
Shaved Salad with Buttermilk Dijon Dressing
Ingredients
1 head romaine lettuce, outer leaves removed
10 baby carrots
2 small bell peppers
1 apple
1/2 cup chick peas
2 oz feta cheese
10 button mushrooms
6 scallions
Dressing ingredients.
2-3 T EVOO
1 T dijon mustard
1 T buttermilk
1 T apple cider vinegar
small pinch of salt and pepper
Instructions
shave all vegetables in your food processor with the slicing blade attached
whisk together dressing ingredients
pour over salad and toss.
http://breakfasttobed.com/2012/01/02/new-year-new-you-new-crapload-of-stupid-diets/
I like to serve this with roasted sweet potatoes or grilled whole wheat baguette. If you think this isn't going to fill you up, this recipe serves 2!! JUST 2!! Volumetrics at its finest. A shitton of food for few calories and maximum nutrition. If your body isn't used to eating enough fiber at one meal to fuel a jet engine with gas, may I suggest drinking a lot of water/green tea with this meal? You don't want to get bloated. That's unattractive.
Favorite salad dressing??
How are YOU going to move your body today?
-I have cramps like a bitch, so I am going window shopping and chewing fistfuls of advil!