It's 12/31 and I'm JUST NOW sitting down to write my "best reads and watches of 2013″. Why, you ask? Because I've been incredibly busy with my regular job/school/life/stuff.
Here's the thing. I didn't see many movies in the theatre this year, which sucks, but it was just logistically difficult. Much like fitting PMS boobs into a middle-of-the-cycle bra. It didn't fit. What I did have loads of time to do was watch movies and listen to audiobooks while cooking/working out/delivering chicken soup to sick friends. (the actual soup, not the shoddy book collection wherein everyone is all tea parties and smiles)
G-d bless my sponsor and all-around mommy sane-i-fier Netflix for streaming on no fewer than 6 of my devices. That means, if I hide from my children in the bathroom, I'll not miss a bit of Taystee and Crazy Eyes. Oh the antics of those ladies!
But first….THE BOOKS!!
Ok, we all know I have a bit of a sweet tooth for books when I'm stressed. Getting a graduate degree in literature and teaching and auditioning and life, makes for a bit of a stressful year. While I read and enjoyed quite a bit of "literary fiction"(in quotes because I think this is a bogus category, I've read contemp romance and sci-fi that are far superior reads to books in this, most lauded of segments in the New Yorker's category list) I also enjoyed a fair amount of PNR, YA, Contemporary Romance and Urban Fantasy.
If I listed ALL of the books I love which were released in 2013, my list would be borderline insane. Therefore, here is my criteria: It MUST'VE been released in 2013, I must've put it directly in my "re-read" pile upon finishing it. It MUST NOT BE AN EBOOK RIDDLED WITH ERRORS!!! It would also, ideally, have been finished in one day. (save if it's quite long)
I'm not going to categorize these, because they're all just really fucking good books. Yes, some may have werewolves or dragons, and some might have lickable cowboys, but they're all just really, really good. They're also in no particular order. (click the pic for the amazon link)
If you have read Howard Zinn or Audre Lorde, and wondered to yourself "if they were alive, and had a baby, raised him to be an essayist who fed at the table of Langston Hughes and Sylvia Plath, I wonder what that'd be like?!" I have the answer: Hilton Als. This book. Man, this book. I don't care if you hate essays, or if you're purely a romance reader, or if you're against books with bold typeface, read this. Just read it.
It's the OMGFANTASTIC sequel to The Shining. Everyone is talking about Stephen King's newest tome, and for good reason. It will scare the ever-loving-fuck out of you. In a good way.
Joe Hill was unknown to me until a bunch of colleagues recommended this book to me. If you like thrillers with an underlying depth of love and unexpected sweetness, this is for you. It's a terrifying, gripping, horrific story of vampire-esque time lord like creatures, supernatural mothers, and psychic scrabble players. It also features the beautiful love between a devoted father and son, sacrifice, and missed opportunities.
This book makes you grateful just to have read it. Imagine if you could re-live your life over and over again, righting errors and making new mistakes, would you? Ursula can, and does. The tale is a testament to programs like scrivener, or a very well-organized mind, because, holy hell, the details.
This is book 924876394 of a series, but it really kept me reading. It's hysterical, it's fast-paced, it's sexy, it's all of that. Plus, the leading lady is an ATHLETE!! hells belles it's about time.
Great writing. Strong (Slavic! BOOM!) heroine, a sexy and understanding hero, a great partnership (much like the authors themselves) and a later installment in a series that proves they don't all start to suck at book 6 or 7. Huzzah!!!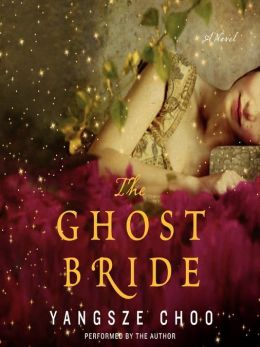 To me, this book, along with the next one on my list is something singular. So often, we're beaten with formulaic plots and uninventive prose that is difficult to distinguish between one and the next. The Ghost Bride transports us to a place we've never before seen in literature, and it's amazing. It's not often I find a book a singular experience like I did with these two books, and I consider myself fortunate to have found them. In my opinion, this book didn't get near the press or accolades it deserved. That's not ok. This book deserves press. Pin the shit out of this one.
I must confess, I've already read this three times. The story of a clay golem ordered by an orthodox Jew who passes soon after giving her life and the djinn who awakens in a Muslim neighborhood, only to become captivated by the soft-spoken golem? It's enchanting and beautiful. The story is set to a backdrop of early 20c. NYC, amidst the tenements and ethnic disparities of the time. In a word: spectacular.
Just read the whole effing series. Seriously. Get it on audio, too. It's one of the quippiest series you can read. It reads like a paranormal Gilmore Girls. The hero and heroine make my life with their shenanigans. He may be the son of satan, but sometimes the fires of hell are just the ticket for a warm bed. 
An awkward, smart, tall, lady protagonist who catches the eye of a sexy security company owner. Yes. This.  She's hilarious as she often goes off on these weird and seemingly random academic tangents full of bizarre facts. I can't relate at.all. Or she's essentially me.  This book is a great example of why "literary fiction" and "contemporary romance" are not mutually exclusive. This book is smart. And don't tell me that it's any less smart and well-written than others in the category. It simply fits both. (not to besmirch the book, The 100 Year Old Man Who Crawled Out a Window and Disappeared, but that book is just as witty and "silly" and is lauded across the blogs as literary fiction, and I have a bee in my bonnet…moving on)
What if the government determined its citizens' diets? Surely, there'd be contraband fatty fat fat fat dealers dealing in pork and pudding. This book explores that, and it's hilarious. I can't explain just why I loved this so much, but I couldn't put it down, it was that hilarious. I missed dinner reading a book about food.
ONTO VIEWING!!!
honestly, Hollywood didn't bowl me over this year. There were several really good movies released, from what I gather, but honestly, I'm waiting for them on Netflix. That way, I can watch them without wearing mascara, or pants. What I DID LOVE was this….(all available on Netflix, not just because I get free Netflix, I started watching these long before that deal, but because, pants)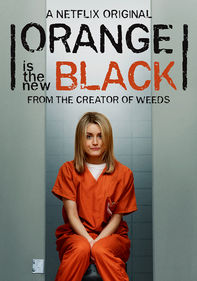 Ok, no surprise here. EVERYONE is watching this. EVERYONE. In my queer lit theory class, there wasn't a single person who wasn't hooked. If it can lead Julianne Hough to make an epically bad Halloween decision, it must be worth seeing. Oh white people, when will you learn? (I'm looking at you, Ani DiFranco)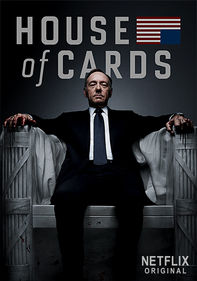 WHAT?!?!? Kevin Spacey WHAT?!??!?! Just the fact he's acting somewhere I can see again makes me tingle inappropriately. To top it off, HOC has some of the most on-point writing this year. The direction takes a darker turn, and the cast? Impeccable.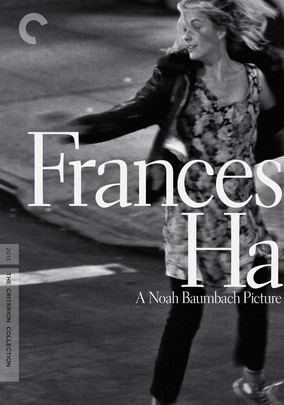 I wanted to live this movie. I wanted to crawl inside and be besties with the characters. I want to watch and re-watch this movie in a manner that puts my seventh-grade obsession with Junior to shame. (I can still quote every line of that very odd movie that I still love. stop judging me. I can her your eyes rolling.)
It's no secret that I love Henry James. I am also notoriously hard on book-to-movie adaptations. This one? It just worked. It's beautiful and heartbreaking. The acting is so effortlessly moving as to make the viewer forget they're not a part of the story. As an actor, trust me, there's no better compliment. It's just something. It's wonderful. I haven't words.