I just finished another book. Can you guys just wait here a minute whilst I recover? I really hate finishing books. The good ones are simply never long enough, are they?
Onto a very important subject…..bitch faces. Specifically, Taylor Swift's bitch face. She had the most horrific scowl on her face when upon learning she'd not won the Golden Globe for the song she wrote with 15 other people. She gave a look that basically said:
"I hate you Adele. I hate you so much I'm going to write a song about it and sing it as a lullaby to your baby". I get the feeling Taylor has a lot of poppets at home. Most of which resemble the men she's from whom she's been spurned. Now, ADELE joins the mix.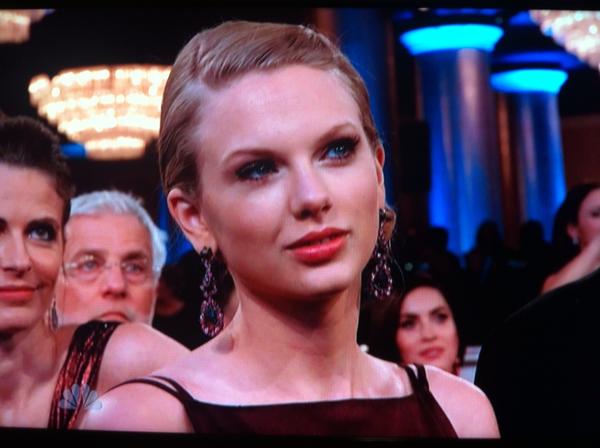 People make fun of Miley Cyrus all the damn time, but I give her credit for being engaged to a Hemsworth hottie, making bold fashion decisions, and surviving the humiliation of being the daughter of a man with a mullet.
I guess the pot, or "salvia" really mellows you out. Someone hook Taylor up. Biebs? You got this? There might be a song in it for you!!!
I know, I know, I'm a "healthy living blogger" and I should get back to the point of my blog.
I need an intervention. I am a carboholic and carbs hate me. They make my face puffy, my stomach bloated, and my GI tract ANGRY. Not all carbs, mind you. I can pretty much eat fruit until the cows come home, and rice and quinoa and oatmeal seem to fare just fine. The other stuff? Not so much. It is always a tossup on Amaranth and Teff. Good thing those aren't exactly "everyday" carbs. (unless you're an ancient mayan)
There are also certain times I crave protein and meat. The carbs, however? I always want them. I get this is just some sort of sugar addiction. I get that wheat and its brethren just turn to sugar when mixed with the enzymes in your saliva. (not to be confused with salvia, which probably increases the desire for carbs)
The real question is, can I beat it? This monkey's been living on my back since…..I could eat.  So, 21 years. (mwahahahahhha)
I don't want to cut them out completely, that would be utter lunacy, I just don't want to hate life for hours each day because of my refusal to give up my daily pb and honey. That also seems like lunacy.
My ideas for cutting back are as follows,
Pain therapy: snapping a rubber band on my wrist every time the urge to carb inhale comes.
Pros: seems like it *would* affect my desire to eat the carbs
Cons: A: ouch B: ugly rubber band accessory
Aversion Therapy: every time I get the desire to stuff bread in my face, I think of something horrible, like Bill O'Reilly as President or inviting John Boehner to Thanksgiving dinner.
Pros: No rubber band
Cons: I think I might make myself sicker with the therapy than with the bread.
Mirror therapy: Only eating carbs in my bandage dress at home. Check myself out in the mirror afterward.
Pros: a reason to wear my favorite dress
Cons: same as with aversion therapy.
I'm beginning to think my only recourse is to make my non-carby food so irresistible, that I don't miss my peanut butter sandwiches. Also, making the flour foods a treat.
You know what that means, scamps. LOTS of odd, non flour-y recipes coming your way.
Like today!!
Paleo Meatball stuffed Mushrooms (I added cheese on top…sue me.)
Paleo Meatball Stuffed Mushrooms
Prep Time: 15 minutes
Cook Time: 20 minutes
Keywords: bake appetizer side snack gluten-free low-carb paleo soy-free
Ingredients (20 mushrooms)
for the meatballs
1 lb ground sirloin
1/2 lb ground lean pork
1/4-1/3 cup almond or peanut flour
1 tbsp dry italian seasoning
1 tsp salt
1 tsp fresh cracked pepper
1 egg plus 1 yolk
1 tsp red pepper flake
1 tsp dried minced onion
1 tsp grated garlic
the mushrooms
15-20 STUFFING mushrooms
10 grape tomatoes, halved
optional ingredients
fresh basil
parmesan or romano cheese
Instructions
preheat oven to 400F
mix all ingredients for meatballs with hands
form into 2 tbsp balls
place on a jelly roll pan, bake for 10-15 minutes or until mostly cooked through
place meatball inside each mushroom
top with sliced tomato
bake 10 more minutes
top with cheese and basil
serve