Everything in Moderation; Including Moderation.-Julia Child
Happy What I Ate Wednesday!! Thanks to my lady love, Jenn, for hosting this crazy partay.
I would normally tell you all about the food I ate all day. That would be a GIANT waste, as I went to an INCREDIBLE event last night at my favorite local grocer/fancy foodery, Fairway. One of my favorite food bloggers, The Feisty Foodie, Yvo, invited me!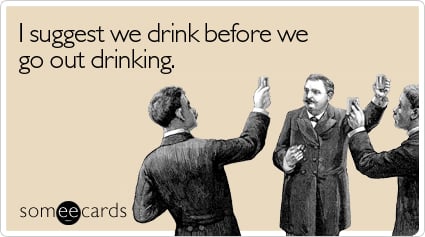 It was buh-nah-nas. You all know how I typically eat/drink. I eat really clean during the week, I typically do not drink during the week, I eat a mostly plant based diet, and I work out like it's my job. (I'm an actor, it basically is my job) Last night? All bets were off. I was in a sexy cage match with a sommelier; Joshua Wesson, a cheese monger, Steven Jenkins, (if you watch "Rachel Ray", he is the cheesemonger who appears frequently.) a room full of foodies, and enough alcohol to drown in. The food was overwhelmingly rich, and oh-so-satisfying, the wine was amazing, and the company was hilarious.
Fairway is my go-to grocery store. It's also a destination for my family. The location we go to is right on the inlet where the Hudson River meets the bay, and faces the Statue of Liberty. There is a cafe there where we end up eating frequently, the food in the store is incomparable in the area, and it's the ONLY store where we buy fish. We know many of the counter people by name, including our favorite cheese monger, Charles, who is always on the hunt for the perfect sheep's milk cheese for the Captain.
At the dinner, there were 6 wines, 9 cheeses, and 3 courses served. I think that by the time I got to the last cheese plate, I could eat nary a bite.
There was more, much more. Granted, I was a bit preoccupied with seeing how much I could make Justin blush, but there was plenty of time to eat. There are few things in life more awesome than sharing a really good meal with friends, prepared by people who really love food.
In preparation for being out all night, I made an italian pork loin and fresh focaccia for my family. It seemed only fair. I mean, I was about to be involved in a several hours long food orgy, it would be rude of me not to feed them.
I am really glad I made focaccia. Turns out, in the gift bag from Fairway, was an artichoke and garlic spread. Those two are about to combine in a sexy, sexy way to make me a little food baby. That's way better than the panini I had planned for this bread.
Half whole-wheat focaccia.
The only reason this is only half "whole wheat" is that I wanted to retain a tender crumb. It's still quite healthy and delicious.
Whole Wheat and White Focaccia
Prep Time: 1 hour
Cook Time: 20 minutes
Keywords: bake bread
Ingredients
1 1/2 cup whole wheat bread flour
1 1/4 cup all purpose flour
1 tsp salt
1 package or scant tbsp yeast
1/2 tsp garlic
1 tbsp rosemary (separated into 3 tsps)
1/2 tsp thyme
1/4 tsp dried basil
1 cup water 110F
1/2 tsp fresh cracked black pepper
2 tbsp extra virgin olive oil
1 lemon
1 tsp honey
Instructions
preheat oven to 425F
combine yeast in water with honey and set aside to bloom for ten minutes
combine all other ingredients, save for 1 tsp rosemary, 1 tbsp oil, and lemon
knead water and yeast mixture into dry ingredients
knead for 10 minutes
turn into a bowl w/remaining oil, cover with plastic wrap
let proof 40 minutes
slice lemon VERY thinly
grease cookie sheet
spread focaccia dough on cookie sheet and top with lemons and rosemary
cover and let proof again for 20 minutes
bake for 20 minutes